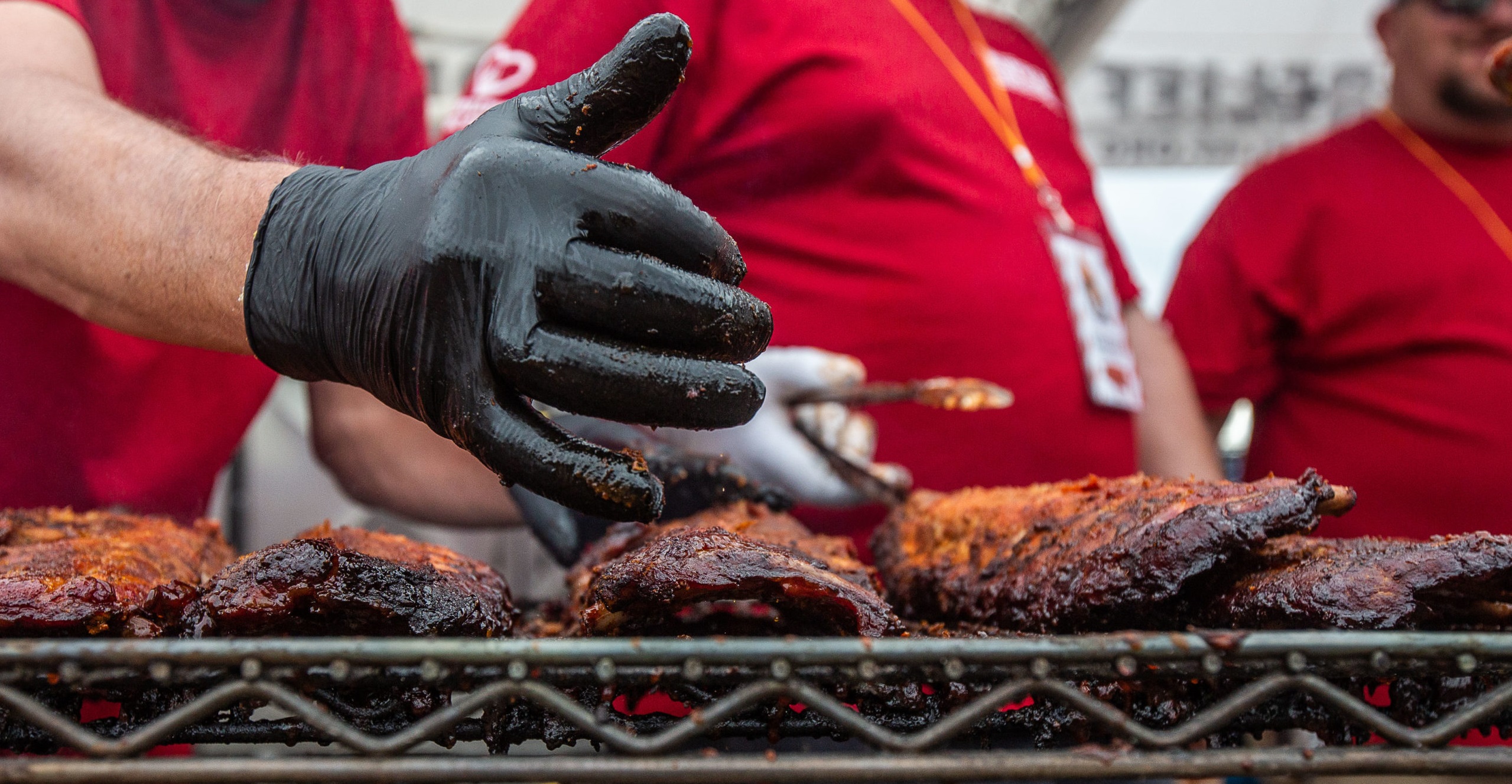 Vendor Signups - Now Open
Join us on July 22/23 2022!
Our 2021 event was a great success thanks to Bone Suckin' Sauce and all of our other Sponsors and Vendors; wonderful Volunteers; and awesome BBQ Teams!  Huge thanks to the Town of Apex as well!
We can't wait to see you again on July 22nd and 23rd 2022!
Proceeds from the Bone Suckin' Sauce Peak City Pig Fest support the Apex Sunrise Rotary Foundation, which in turn provides funding to various worthy charities within the community. Since 2014, the foundation, a 501(c)(3), has raised more than $100,000 for organizations locally and internationally. By participating and attending, you're helping our foundation continue to give back to so many in need.
The Bone Suckin' Sauce Peak City Pig Fest is sanctioned by the Kansas City Barbecue Society (KCBS). Judging will be conducted by 100% KCBS certified judges using KCBS rules. The Bone Suckin' Sauce Peak City Pig Fest is one of the top KCBS-sanctioned competitions on the east coast with several of our Grand Champions moving on to compete in the Jack Daniels World Championship Invitational. You don't want to miss out!
Thank you to Bone Suckin' Sauce for being our Title Sponsor! Come attend our FREE family fun BBQ festival to enjoy live music, food, beer garden, and various street vendors. Visit the Cook Team area, purchase competition BBQ featuring Bone Suckin' Sauce. We look forward to seeing you in Historic Downtown Apex, NC!